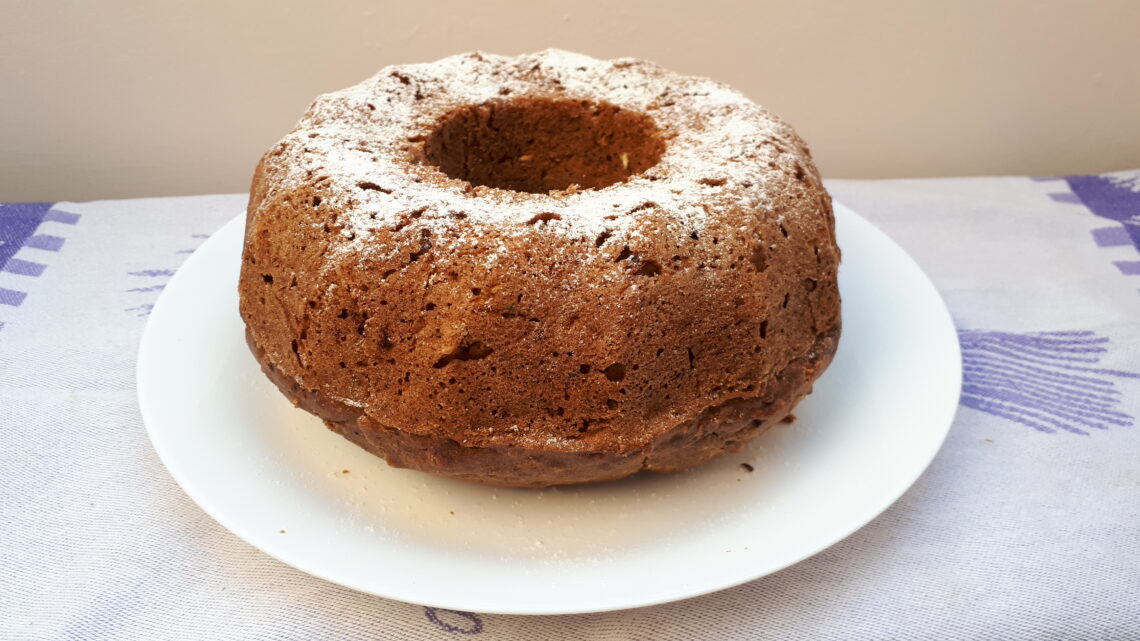 Cuketová bábovka, pro jejíž přípravu nepotřebujete žádné mléko. Je tedy jasné, že se určitě povede 🙂
Připravím si:
2 vejce
40 g třtinového cukru
2/3 hrnku řepkového oleje
1 větší nastrouhanou cuketu (nebo 2 menší cukety)
3 hrnky celozrnné špaldové mouky
2 lžičky prášku do pečiva s vinným kamenem
1 lžička jedlé sody
2 lžíce kakaa
1 lžička skořice
špetka soli
Vyšlehám vejce s cukrem do pěny. Přidám olej a cuketu. Nakonec vmíchám mouku s práškem do pečiva, skořicí a špetkou soli.
2/3 těsta vyliju do formy a do zbylé 1/3 vmíchám kakao. To pak dám také do formy.
Peču 35 minut na 180°C.
Kalorie na celou bábovku: 10618 kJ / 2537 kcal. Na dvanáctinu: 884 kJ / 211 kcal.
For the preparation of this Zucchini Cake, you do not need any milk. So it is clear that it will definitely be great 🙂
Prepare:
2 eggs
40 g of cane sugar
2/3 cup rapeseed oil
1 larger grated zucchini (or 2 smaller zucchini)
3 cups wholegrain spelled flour
2 teaspoons baking powder without phosphates
1 teaspoon edible soda
2 tablespoons cocoa
1 teaspoon cinnamon
pinch of salt
Mix eggs with sugar into the foam. Add oil and zucchini. Finally, add flour with baking powder, cinnamon and a pinch of salt.
Pour 2/3 of the dough into the form and mix cocoa into the remaining 1/3. Then, also put it in the form.
Bake 35 minutes at 180 °C.
Calories for the whole cake: 10618 kJ / 2537 kcal. At twelfth: 884 kJ / 211 kcal.