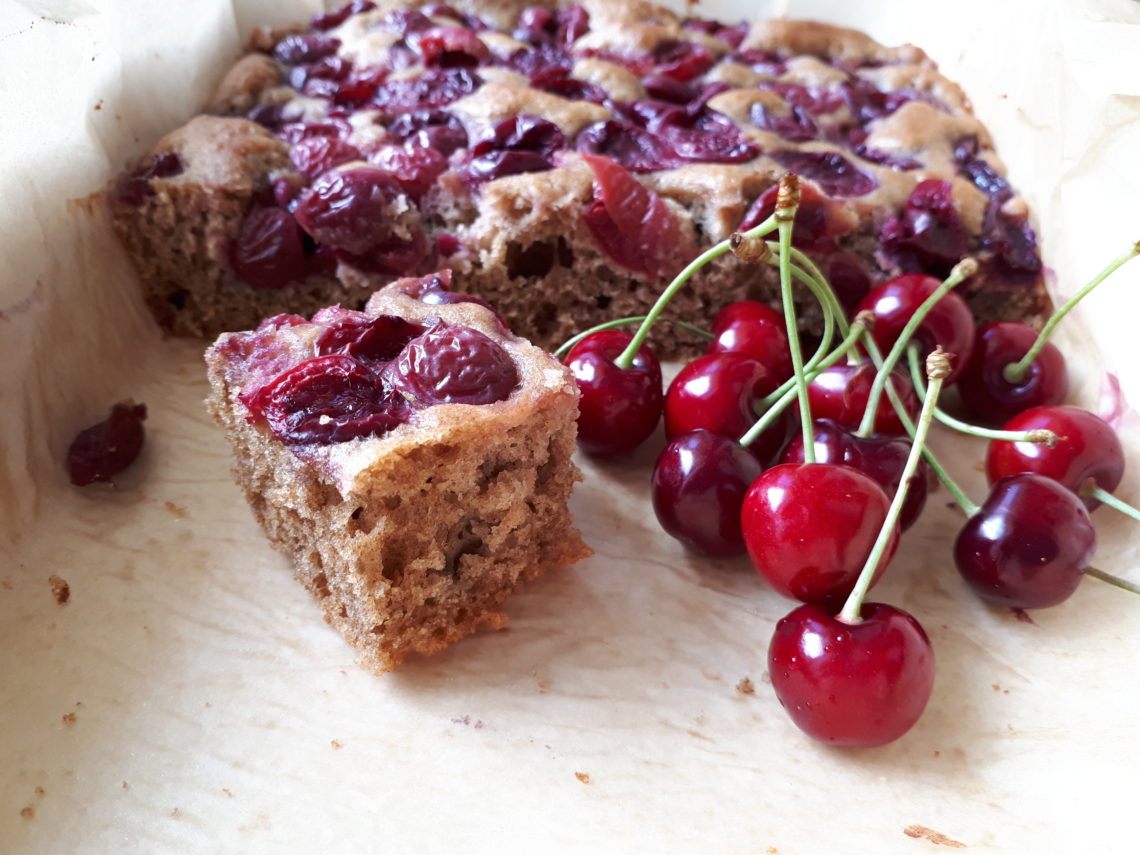 Bublanina je typickou českou buchtou. Protože jsou zahrady plny třešní, jahod a dalšího lahodného ovoce, je tento recept ideální pro jeho využití 🙂
Připravím si:
2 vejce
40 g třtinového cukru
50 ml slunečnicového oleje
140 g bílého řeckého jogurtu 0% tuku
200 g celozrnné pšeničné mouky
2 lžičky kypřícího prášku s vinným kamenem
1 lžička jedlé sody
ovoce (třešně)
Smíchám olej s cukrem a jogurtem. Po jednom vmíchám metličkou vejce. Přidám mouku promíchanou s kypříčím práškem a jedlou sodou. Pokladu vypeckovanými třešněmi.
Peču 30 minut na 180°C. Pekáč 20×30 cm.
Kalorie na celý koláč: 7139 kJ / 1705 kcal. Na šestnáctinu: 446 kJ / 106 kcal.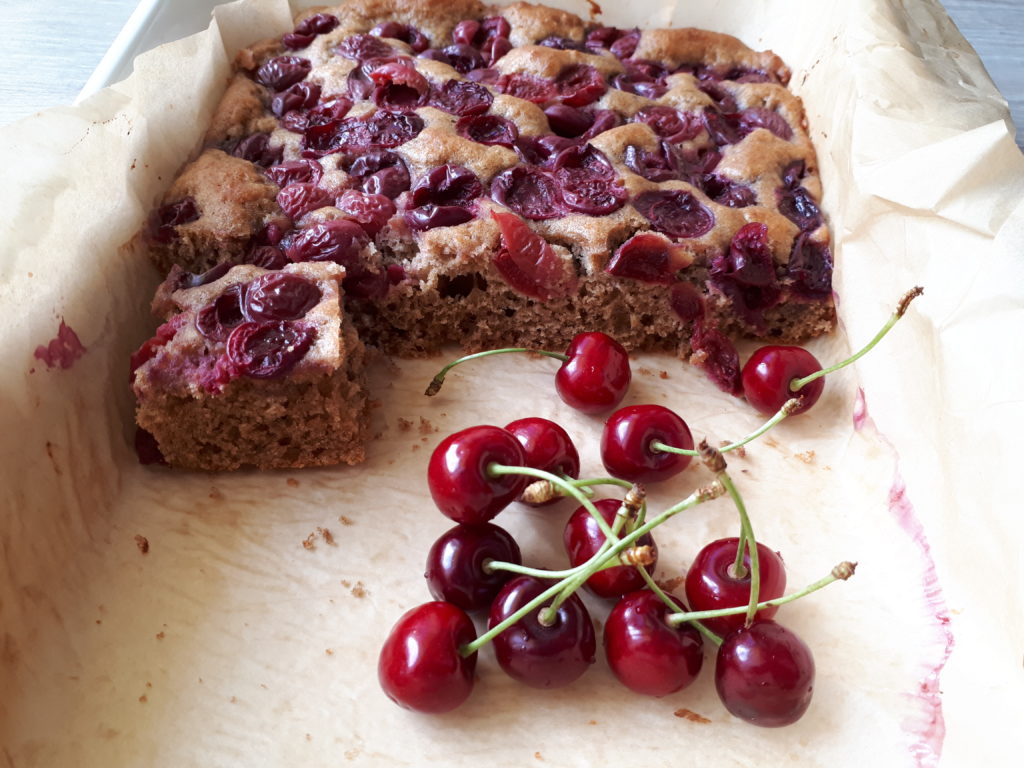 Fit Fruit Cake is typical for Czech. Because the gardens are full of cherries, strawberries and other delicious fruits, this recipe is ideal for its use 🙂
I prepare:
2 eggs
40 g cane sugar
50 ml of sunflower oil
140 g white Greek yogurt 0% fat
200 g wholegrain wheat flour
2 teaspoons of baking powder without phosphates
1 teaspoon of edible soda
fruits (cherries)
Mix oil with sugar and yogurt. Add eggs and then flour mixed with baking powder and soda. Cover with cherries.
Bake 30 minutes at 180°C. Baking form of 20×30 cm.
Calories for whole cake: 7139 kJ / 1705 kcal. To sixteenth: 446 kJ / 106 kcal.