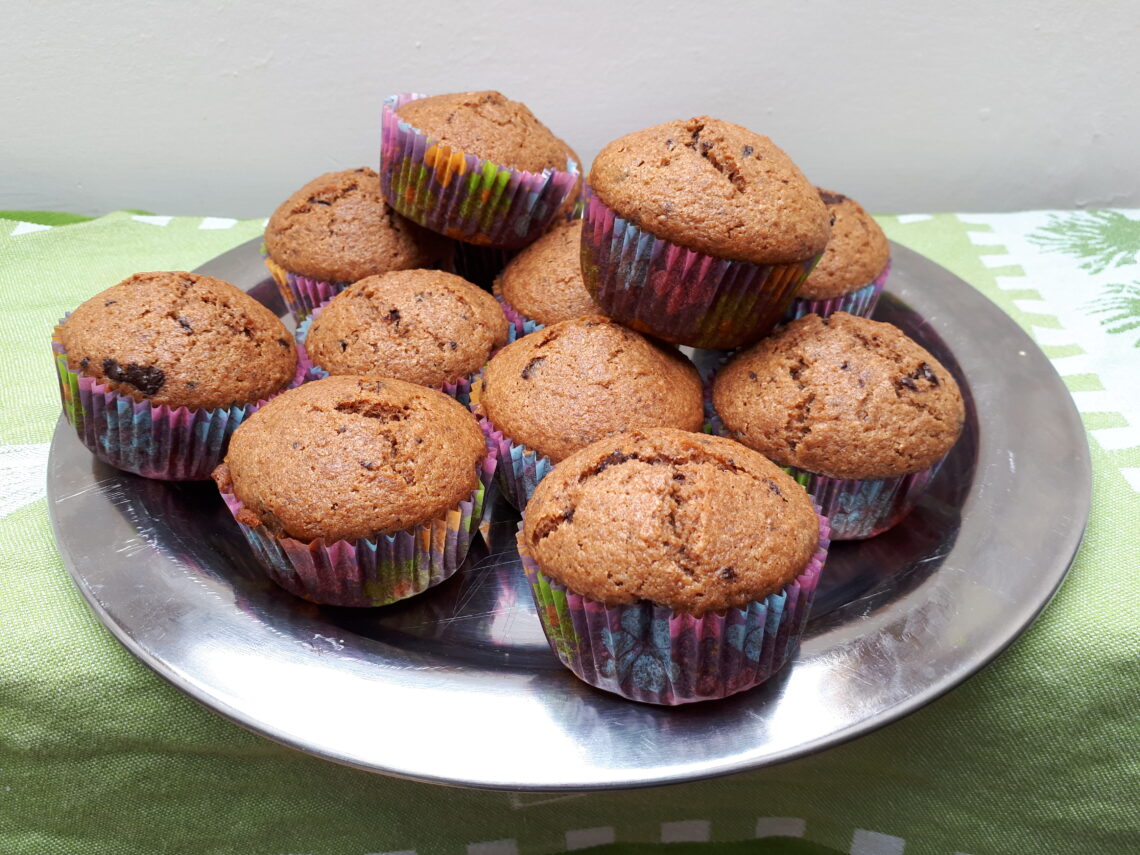 Fit Chocolate Muffins with Blueberry Jam
Fit Čokoládové muffiny plněné borůvkovou marmeládou. Marmeládu lze dle libosti nahradit ovocem či jinou náplní 🙂
Připravím si:
220 g celozrnné pšeničné mouky
70 g třtinového cukru
130 ml slunečnicového oleje
170 ml kefírového mléka
2 vejce
2 lžíce kakaa
2 lžičky prášku do pečiva s vinným kamenem
1 lžička jedlé sody
70 g nahrubo nasekané hořké čokolády (min. 70%)
Smíchám vejce, kefír a olej. Pak přidám ostatní suroviny.
Formu na muffiny naplním z 2/3 těsta. Na těsto vložím
1 lžičku borůvkové marmelády a
přikryju zbylou 1/3 těsta.
Peču 25 minut na 180°C.
Kalorie na 1 muffin: 1046 kJ / 249 kcal.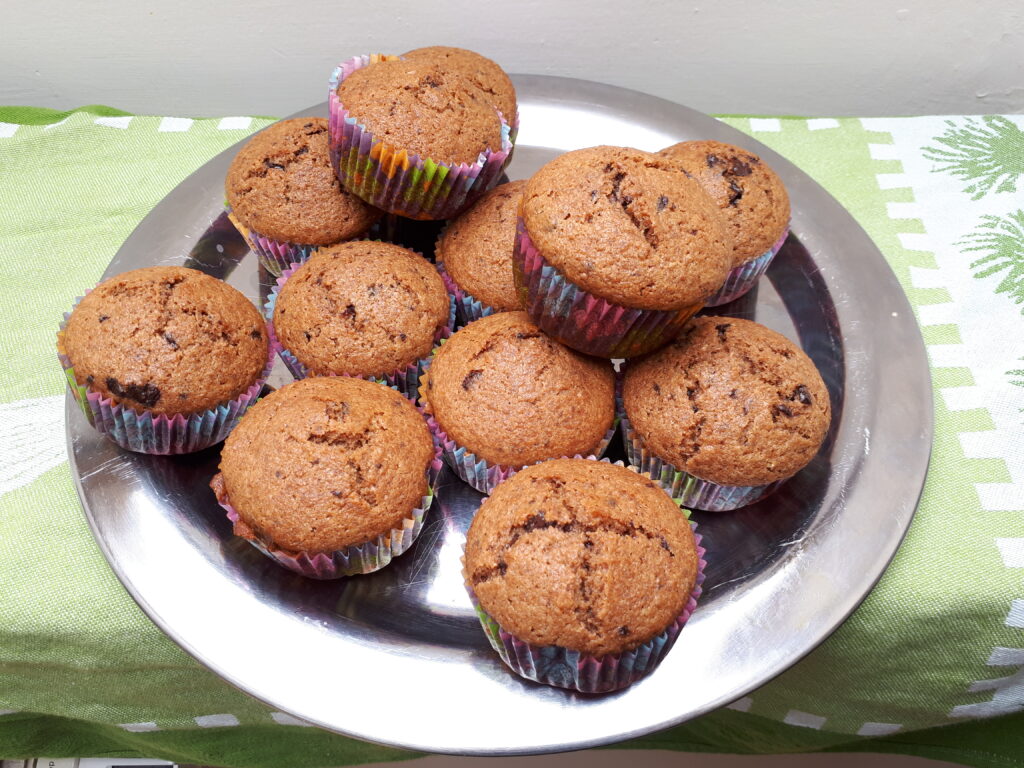 Fit Chocolate muffins filled with blueberry jam. Jam can be replaced with fruit or other filling as you wish 🙂
Prepare:
220 g wholegrain wheat flour
70 g of cane sugar
130 ml of sunflower oil
170 ml of kefir milk
2 eggs
2 tablespoons cocoa
2 teaspoons baking powder without phosphates
1 teaspoon of edible soda
70 g coarsely chopped dark chocolate (min. 70%)
Mix eggs, kefir and oil. Then add other ingredients.
Fill the muffin form with 2/3 of the dough. Put on the dough
1 teaspoon blueberry jam and
cover with the remaining 1/3 of the dough.
Bake for 25 minutes at 180 ° C.
Calories per 1 muffin: 1046 kJ / 249 kcal.